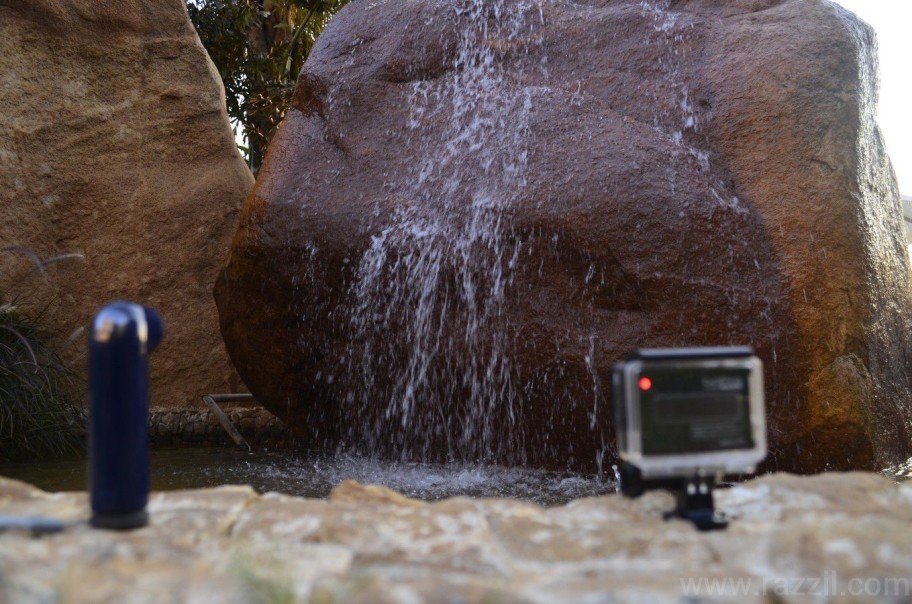 GoPro is a very popular brand in the action cam category, the brand is very famous among the professionals who is seeking an affordable, portable, durable and waterproof camera. HTC is known for its Smartphone and Tablet. But last year, they entered the action sports cam market with HTC Re Camera.
HTC Re Camera is a little device with a 16MP camera  with Full HD video and Slo-Mo video capability. HTC is not directly competing with GoPro but instead filling the gap between normal users and professional. No doubt GoPro is a fantastic device, but it was specially designed for Action lover people. You need better hardware and video editing skill to come up with the best of your GoPro. For the last 1 month, I'm using both Re and GoPro and here is my comparison of HTC Re Camera and GoPro Hero3+ Silver Edition.
Design
The HTC Re Camera design is quite different & unique. It's tubular design look like Periscope or Asthma pump. The Top is equipped with a camera lens. The device has only two buttons, one for capturing photo & video and the second one is for Slo-Mo video. The body has a sensor and when you grip the device, it'll instantly turn on the device on pickup.
The RE Camera is designed in a such a way that you can use it with one hand only. It's simple, fast, and don't worry about turning ON/Off device again n again. At bottom of the device, you'll find Tripod Hole, MicroSD card slot and a Micro USB port.
On the other side, GoPro Hero 3+ has a traditional camera design packed inside the durable and waterproof housing. It has three buttons, one for accessing the menu, turning the camera ON/Off, shutter button and Wi-Fi button. The Mini USB port, MicroSD card slot and microphone port are hidden by a cap. Unlike the RE Camera, you can remove the battery of GoPro.
The GoPro has a small LCD screen on the front which show you the camera settings. GoPro is coming with strong housing, which makes the camera solid, waterproof and dustproof.
In ease of Use RE Camera is better and in durability GoPro is better.
Battery & Storage
HTC RE Camera support microSD card up to 128GB and comes with a free 8GB microSD card where Hero3+ support only 64GB of storage.
In battery, RE comes with 820 mAh battery which can capture 1hr 50mins of continuous FHD video recording. GoPro has a 1180 mAh removable battery and can capture 2hr 15 min of continuous Full HD video. Battery life is not all about recording Full HD video, RE is specially made for Pictures and it comes with standby mode. It means you don't need to turn ON/Off your device. If you're dealing with pictures then you can easily capture pics all day long. No such standby mode in GoPro, you need to manually turn on/off the device.
In connectivity, RE support micro USB, Wi-Fi & Bluetooth 4.0 LE while GoPro support mini USB, micro HDMI port and Wi-Fi.
Accessories
There is no match with GoPro when it comes to accessory. GoPro is very old company and they built the entire ecosystem around the same design. Re is pretty new in the market and lots to do in accessory area.
Choose HTC Re Camera if
You want a budget camera for your family function or travel.
You want a camera with easy to carry, easy to shoot & easy to share images.
Choose GoPro if
You're adventure lover or sports guy who wants to film your activities.
You want more control on the video.
You prefer video over images.
You want accessories that fit with your activities.
Image Quality
Here is the main business start, how does both camera stands when it comes to battery life. I capture some photos with both device and tried my best to capture it from a single point.
HTC Re equipped with a 16MP CMOS sensor with an Ultra wide-angle and f/2.8 aperture. Hero3+ is equipped with 10 MP camera with an Ultra wide-angle and f/2.8 aperture. HTC Re slightly edges over the GoPro but when it comes to fps, GoPro did better with 60 fps. Video will be looking very smooth with GoPro.
Without talking more, have a look some photos:
Daylight Shots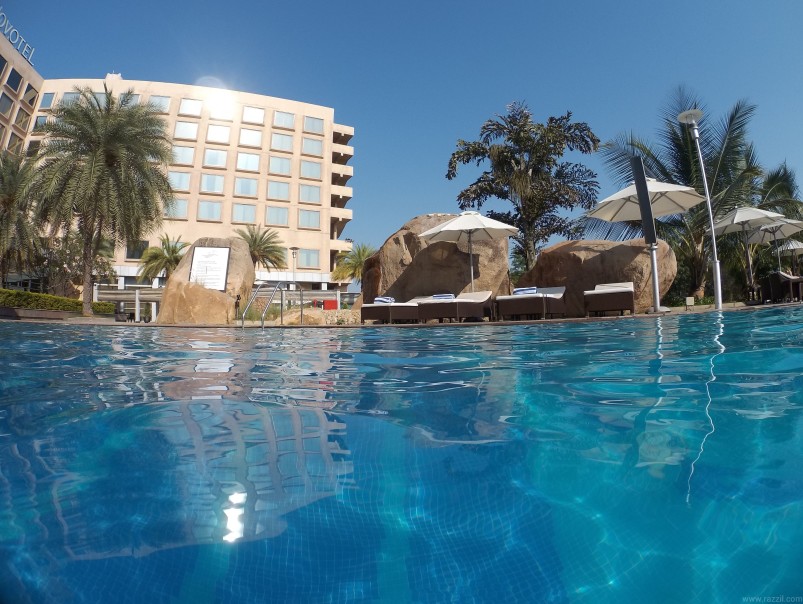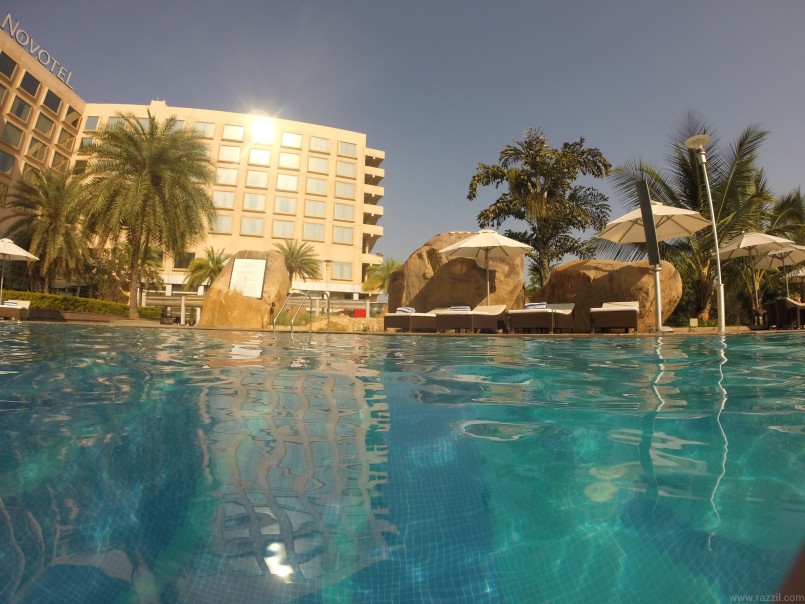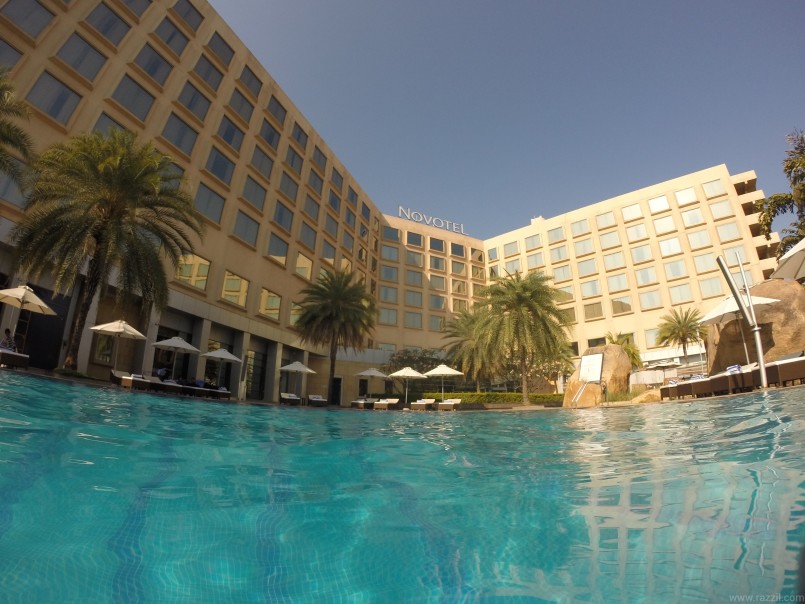 This post is still developing, as I still am exploring both devices.