Toreto has recently launched the 2 in 1 Charger + 3W speaker in the Indian market called Toreto Remix Duo. This Innovative can be useful for the traveler where the user can listen to songs while charging songs. Today I'm going to review how good is the product
Hardware & Design
Toreto Remix Duo comes in white color with Two USB port at the top and big button along with led signal at the bottom. The speaker grill is on the bottom charger.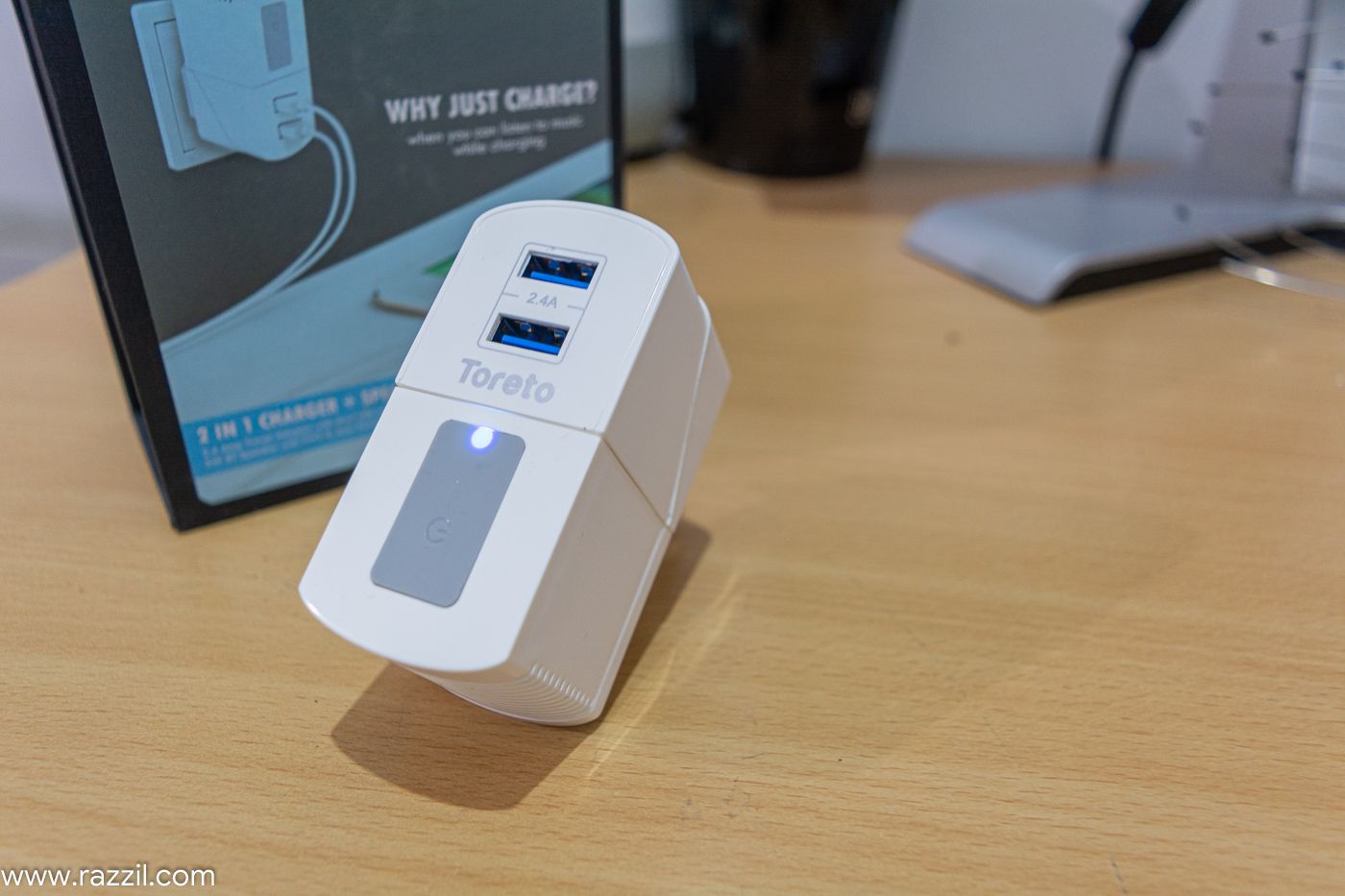 Despite having the in-built battery of 400 mAh battery and speaker, Toreto did a great job in combining everything into smaller packages and also its lightweight.
Features & Working
The Remix Duo comes with a 3W speaker at the bottom of the device with stereo sound. The Sound quality is loud & good through you won't get the sound quality as compared to dedicated Bluetooth speaker but don't forget its travel gadgets and its designed for needs of travelers in mind who don't like to carry multiple products.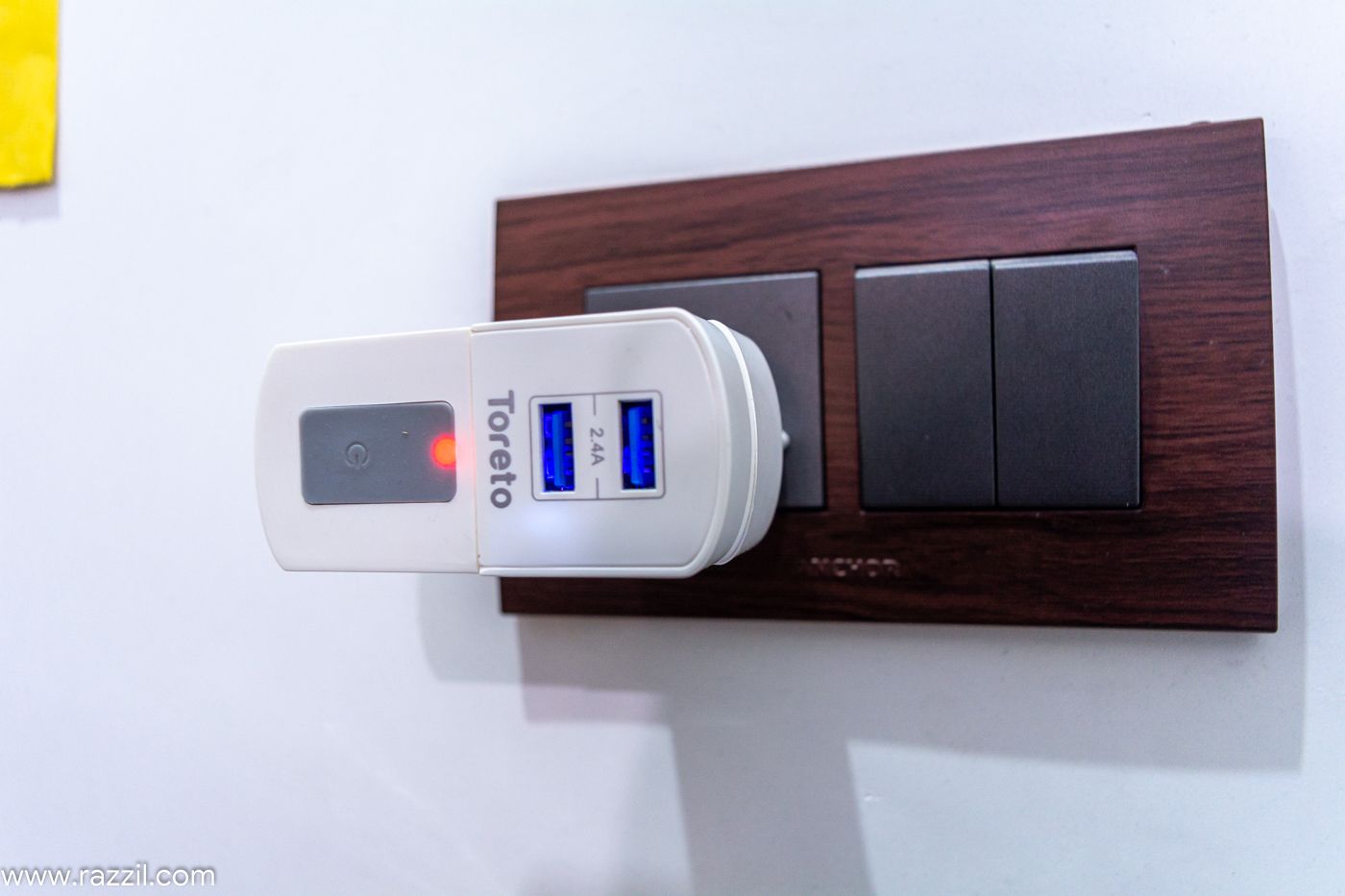 I'm a travel blogger too and this gadget is perfectly fit for my needs through it would be great if it comes with Qualcomm Quick Charger but again I can now charge the camera, phone while listening to music at our hotel room. Normally I don't carry the Bluetooth speaker this device works perfectly.
It has two USB ports with 2.4 A power which can simultaneously charge two devices at a faster rate. It comes with Bluetooth 5.0 with TWS technology which allows you to connect two speakers together.
Remix Duo also has 400 mAh battery which means even if you finish with the charging, you can still use the device as a Bluetooth speaker.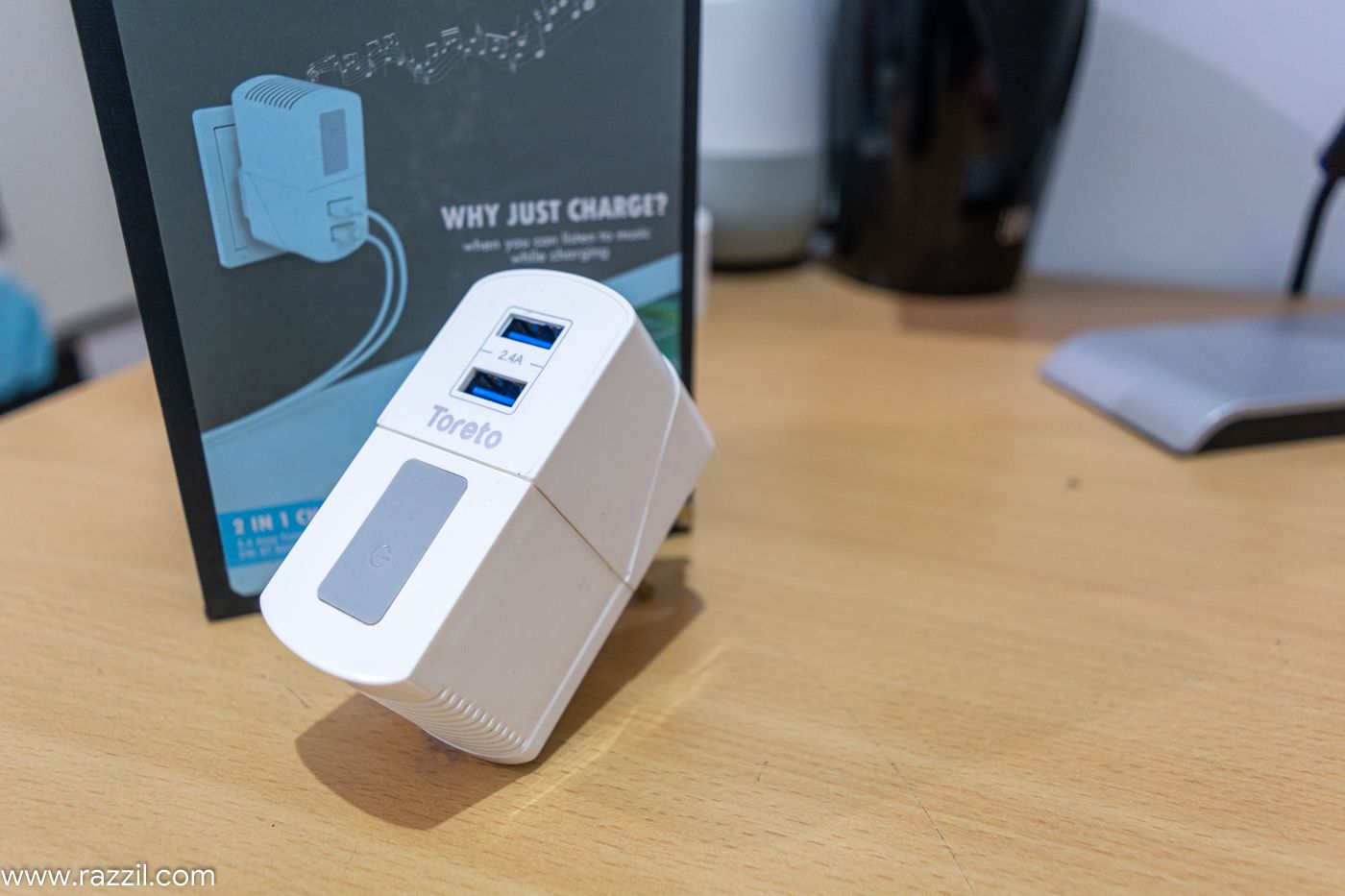 Price & Availability
The Remix Duo is priced at Rs. 1500 (discounted rate available at eCommerce site) and it comes with USB cable & travel pouch.