GoPro announces the launch of the new GoPro Hero10 with a much-awaited new high-performance GP2 processor.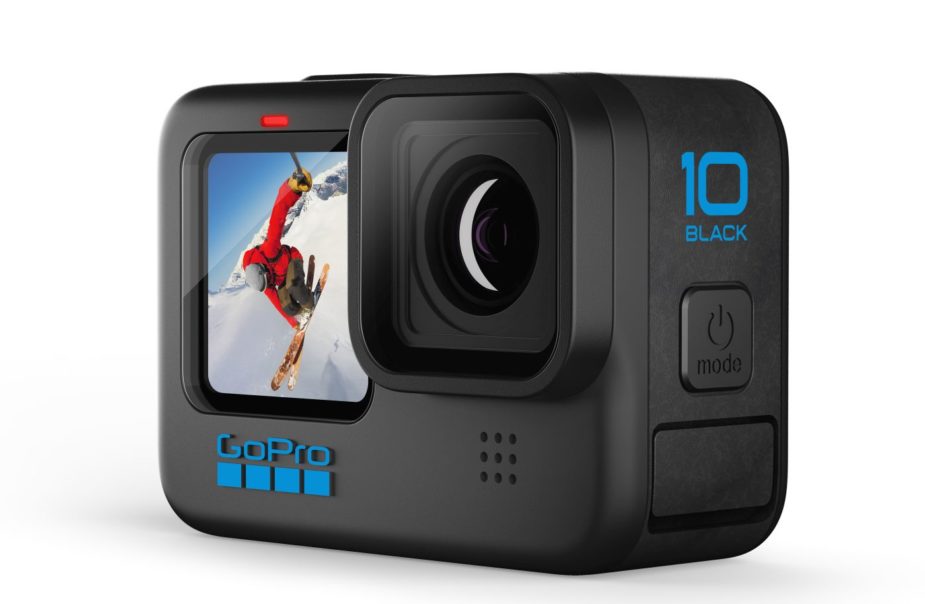 GoPro Hero10 comes with an all-new GP2 processor which has a huge impact on almost every feature of the camera. The Hero10 is now able to record 5.3K video at 60 fps, 4K video at 120 fps, and 2.K video at 240 fps.
The new GP2 processor also enables improved video algorithms featuring local tone mapping (LTM) and 3D noise reduction (3DNR) that capture finer detail, more realistic textures and better contrast—even in low light.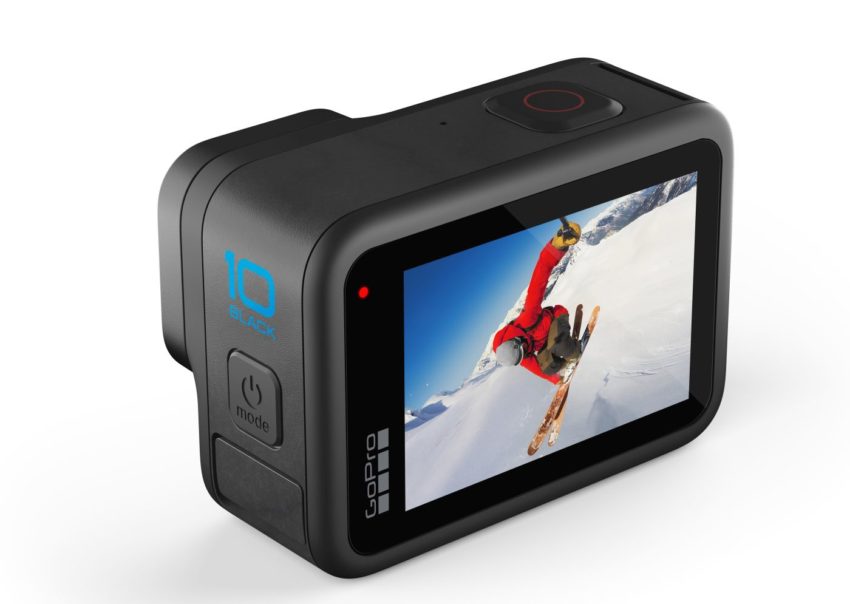 GoPro Hero10 Features
All-New GP2 Processor
Video: 5.3K60, 4K120, 2.7K240
Video Stills: Up to 19.6 megapixels
Photos: 23 megapixels
Improved Low Light Performance
Local Tone Mapping (LTM) and 3D Noise Reduction (3DNR)
Next-Gen HyperSmooth 4.0 Video Stabilization
Increased 45° Horizon Leveling Tilt Limit in 4K60, 2.7K120 and 1080p120 Video
Front Color Display with Higher Frame Rates for Smoother Live Preview of Your Shots
Faster, More Responsive Rear Touch Display with Touch Zoom
Faster Content Transfer
2 Ways to Transfer Content: Wireless Offload and New Wired Transfer to Your Phone
New Protective Lens Cover with Hydrophobic, Water-Shedding Design
Removable, Rechargeable 1720mAh Battery
TimeWarp 3.0 featuring Real Speed and Half Speed
1080p Livestream featuring HyperSmooth 4.0. Video Stabilization
1080p Webcam Mode
Power Tools: HindSight, LiveBurst, Scheduled Capture and Duration Capture
SuperPhoto + HDR
Night Lapse Video
RAW Photos
Digital Lenses Providing Ultra-Wide (SuperView), Wide, Linear and Narrow Perspectives
Voice Control with 13 commands in 11 languages + 6 accents
3 Microphones with Advanced Wind-Noise Reduction
Stereo + RAW Audio
Custom Presets + On-Screen Shortcuts
Built-in Folding Mounting Fingers for Attaching the Camera to GoPro Mounts
Rugged + Waterproof to 33ft (10m)
Fast-Charging Compatible
Price
HERO10 Black is on sale internationally starting today on GoPro.com and will be available in India at select retail partners from early November (Amazon, Flipkart, Chroma and select imaging stores).
Price of GoPro Hero10 India: Rs. 54,500