UPDATE: Income Tax Department bring back the Find PAN Card tool. Now it's working fine! 
You need to enter your PAN Card number but you forgot your pan card somewhere and you don't know the PAN number. Then you get your pan number online by simply enter your some personal details.
Before showing how to know your pan card number online, first understand what is pan card number and why you need it?
What is PAN?
Permanent Account Number (PAN) is a ten-digit alphanumeric number, issued in the form of a laminated card by the Income Tax Department. It is issued under the Indian Income Tax Act 1961.
Why PAN is Necessary?
It is mandatory to quote PAN on return of income, all correspondence with any income tax authority.
How to Find PAN Online?
To find PAN you must know your name and Date of Birth which you entered at the time of filling the form.
Step 1: Click this link to enter into the Income Tax Department Official Website.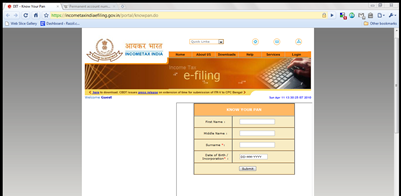 Step 2: Enter your First Name, Middle Name, Surname and Date of Birth.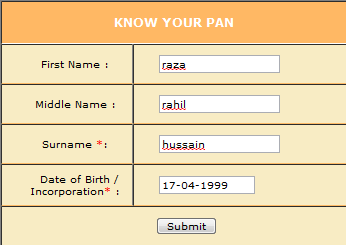 Step 3: Check your enter information again and if it's correct then Click Submit button.
Step 4: Yup, You got your PAN. Wrote it somewhere and close the window for the security reasons.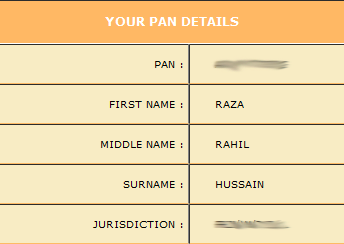 If it show that server is down then retry again in few seconds.
Get your PAN here