Since its launch in 2020, Android Nearby Share has quickly become a favorite way to share files across Android devices. However, the feature was limited to Android-to-Android only, with no way to share files between Android and Windows PC or vice versa.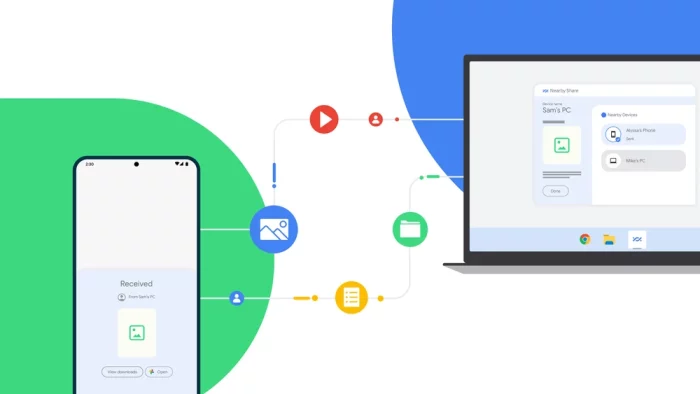 Now, Google has launched Nearby Share on Windows as well, allowing you to quickly and wirelessly transfer files from a Windows PC to an Android device using just Nearby Share.
How to Wirelessly Transfer Files from Windows PC to Android using Nearby Share
Step 1: Download and install the app on your Windows PC using this link.
Step 2: Install the app and log in using the same Google account that you're using on your phone.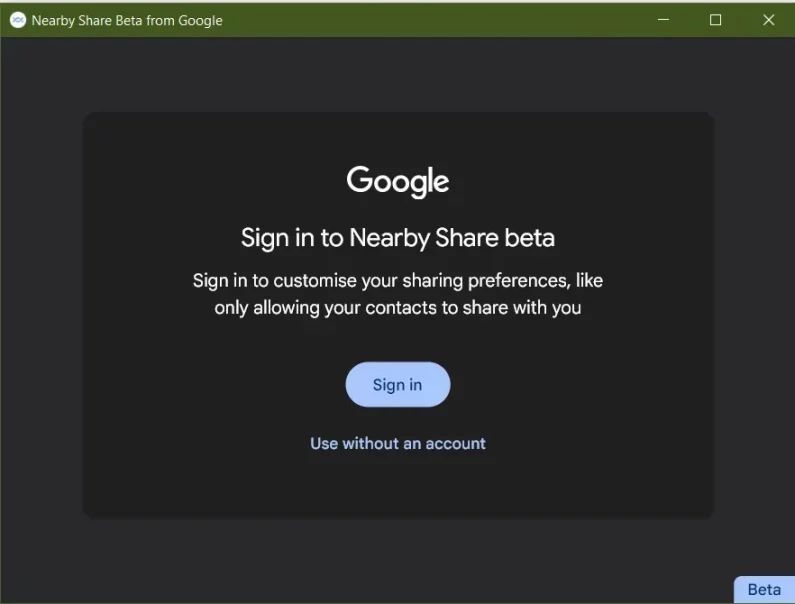 Step 3: You can also change the settings to choose who can send files to your PC. You can select everyone or specific contacts.
Step 4: Now you can close the app, and it will run in the background and auto-restart when you turn on your PC.
Step 5: You're now ready to transfer files between your Android device and Windows PC.
Remember, your Windows PC must have Bluetooth for Nearby Share to work. Now you don't have to search for an airdrop alternative for windows. You'll get the same functionality using Nearby Share.