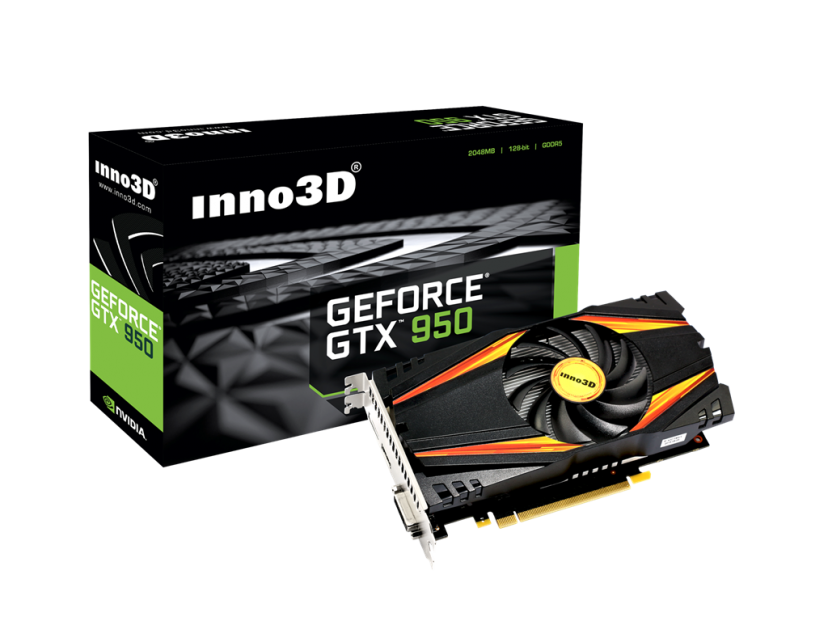 Abacus Peripherals has launched the INNO3D GeForce 950 in India designed specially for the PC Games bundle with the best of NVIDIA technology.
This Graphic card is built on the specification of the GeForce GTX family and powered by NVIDIA Maxwell architecture. The card will deliver up to 3x the performance of the previous generation cards.
The Inno3d GeForce GTX 950 has HerculesZ modular design which makes it easy to clean and install with fan design made with japan bearings allowing 24X7 operations, reduced fan noise and is 3times more durable.
Features of Inno3D GeForce GTX 950
Nvidia Maxwell delivers advanced sampling and Dynamic Super Resolution technology that delivers 4K-quality gaming even on 1080p displays
MFAA (Multi-Frame sampled Anti-Aliasing) delivers a 30% performance boost while maintaining smooth, high-quality edges by alternating sample calculations across each frame and each pixel
VXGI accelerates dynamic lighting effects for a truly immersive, cinematic experience.
One-click Update driver, capture & share 4K gameplay with NVIDIA ShadowPlay.
It intelligently monitors work with advanced controls like GPU temperature target, overclocking, and overvoltage to ensure that the GPU works at peak performance
Adaptive Vertical Sync – At high framerates, VSync is enabled to eliminate tearing. At low frame rates, it's disabled to minimize stuttering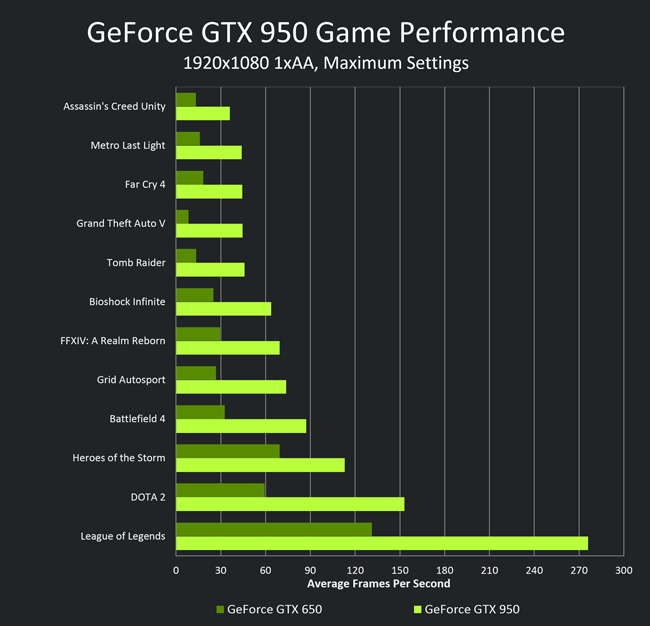 Specification of Inno3D GeForce GTX 950
| | |
| --- | --- |
| CUDA Cores | 768 |
| Graphics Clock-Base Clock | 1051 MHz |
| Memory Clock | 6.6 Gbps |
| Memory Config | 2048 MB |
| Memory Interface | GDDR5 |
| Memory Interface Width | 128-bit |
| Bus Support | PCI-E3.0 X16 |
| OpenGL | 4.5 |
| Maximum VGA Resolution | 2048 x 1536 |
| Display Connector | Dual Link DVI-I x1, HDMI 2.0 x1, DisplayPort 1.2 x1 |
| NVIDIA SLI Ready | Yes (2-way) |
| NVIDIA G-Sync Ready | Yes |
| NVIDIA GameStream Ready | Yes |
| GeForce ShadowPlay | Yes |
| NVIDIA GPU Boost | Yes |
| Dynamic Super Resolution | Yes |
| MFAA | Yes |
| Microsoft DirectX | 12 API |
Price of Inno3D GeForce GTX 950
This card is now available in the market at the price of 14495/-. Abacus peripherals Pvt ltd are the national distributors for NVidia INNO 3D graphic cards. For more details on price and purchase write to care@abacusperipherals.com