Yeelight is the Xiaomi backed company that deals in Smart Home products. The company recently entered the Indian market with an array of lighting experience for a smart home.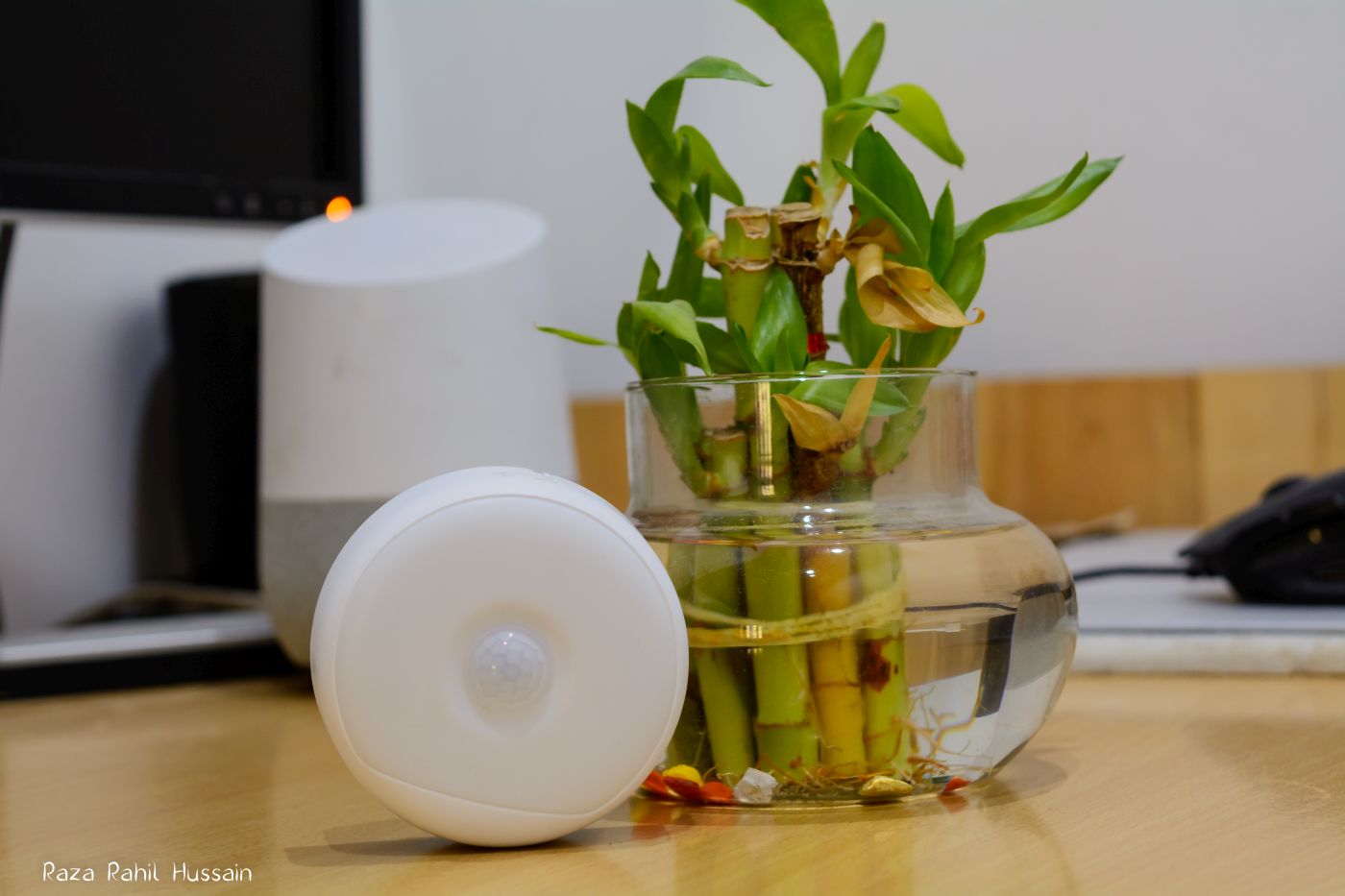 Hardware & Design
Yeelight Motion Sensor Nightlight has a tiny footprint made of plastic with LED light & Motion + Night Light sensor at the center. MicroUSB port and Off/On button are on the side which you use it turn the light on OFF/ON or Auto mode.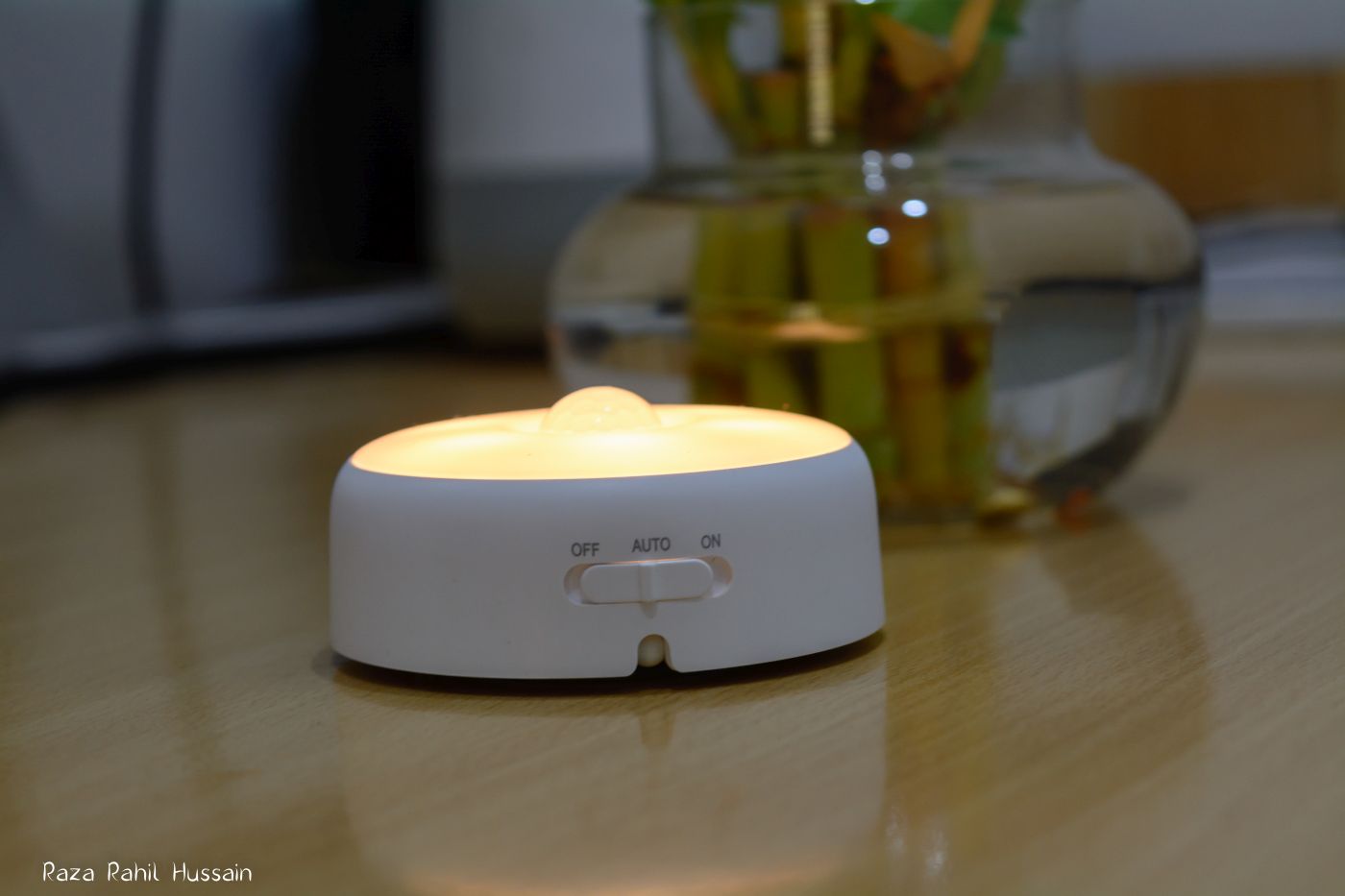 On the back side, you'll find the Strong 3M adhesive + magnetic support which you use to stick the light anywhere you desire. Apart from that, you can also find Flip up hook to hang the device anywhere.
Features & Working
Yeelight Motion Sensor Nightlight working is pretty easy & straightforward. No Setup, No Wi-Fi or any other voice assistant, just plug n plain affair.
There are two modes available:
Auto: In Auto mode, the lights work based on data from IR Motion + Light sensor. If the sensor detects any motion, it'll auto turn on the light and once there is no motion it'll auto turn off.
Always On: In Always On mode, all the sensors will be disabled and light will remain always ON unless you decide to turn it off. Great feature especially if Electricity went at night and you want to use it as an emergency mode.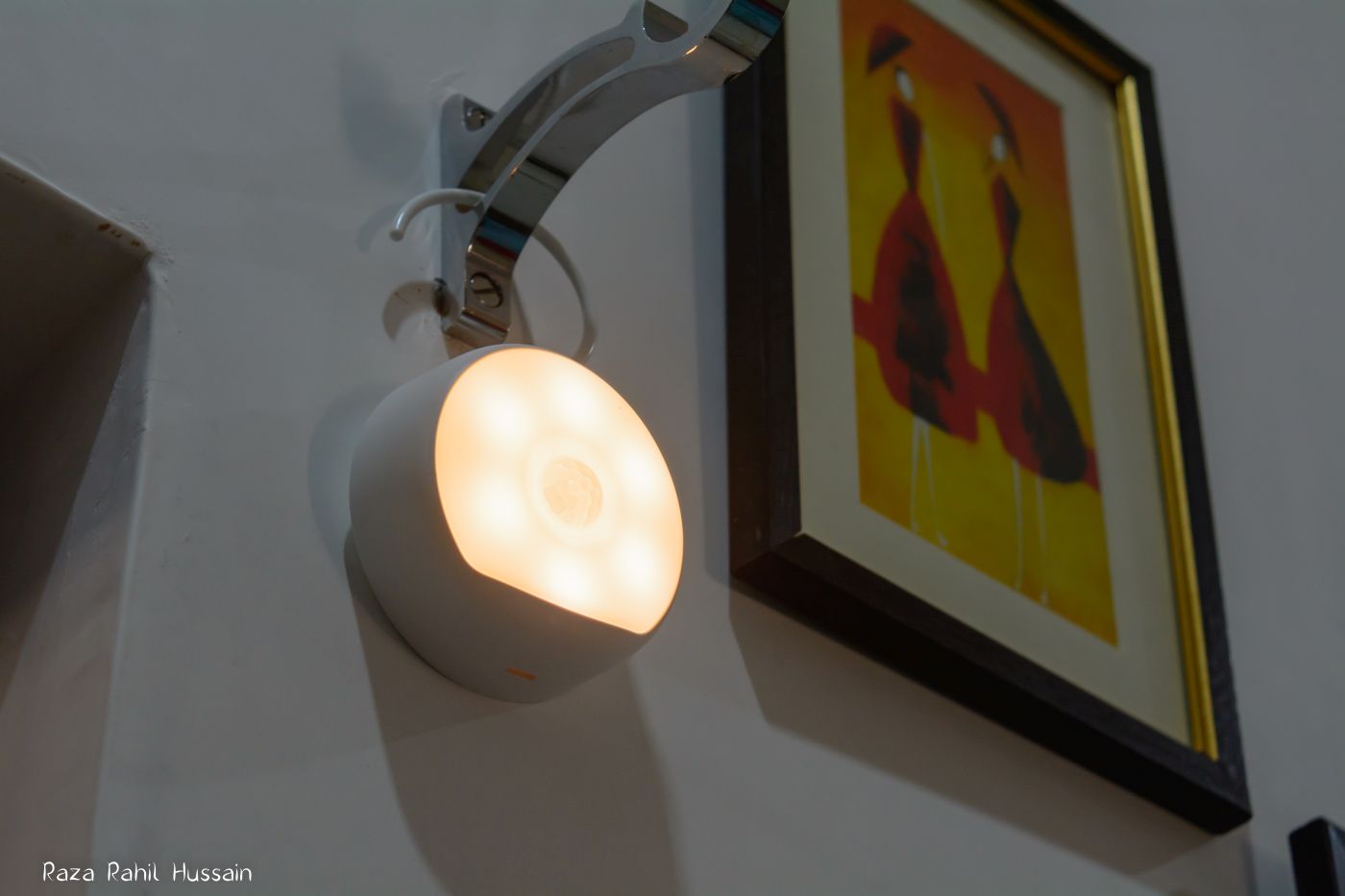 The Infrared Motion sensor can detect the movement up to 15-23 feet away with a span of up to 12 degrees. The Light won't illuminate in bright light, it has to be in dark room to make it work all thanks to Light sensor which prevent the device to trigger in Day time.
The Light is equipped with 750 mAh lithium battery and the company claims that the light can last up to 120 days in Auto mode.
Conclusion
Yeelight Rechargeable Nightlight is a great product, the light brightness is enough to make it see in the darkroom, motion sensor detect the movement from the distance. And flip up hook and adhesive mount extend the product to use it anywhere in the home. Battery life seems to be great. However, if your room doesn't have enough light then the light will also illuminate in the day time.