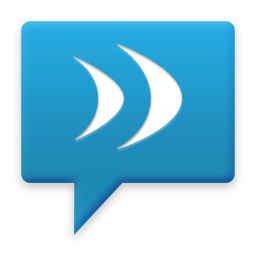 Few time back, I posted an article on Vlingo – Siri like alternative for Android and today I found similar app called "Sonalight Text by Voice". The app allow user to send texts via voice, and the app will automatically read incoming text messages aloud and give you a chance to respond.
[iframe: width="512" height="290" src="http://www.youtube.com/embed/Dd2vo_9euOY?rel=0" frameborder="0" allowfullscreen]
Text by Voice runs in the background so that you use other apps at the same time. To active the app just speak "Text by Voice" and the app automatically wake up from sleep mode and the app ask you who you'd like to text, just speak first word and app start searching the name in your contact list.
You can send/receive text messages while driving without touch or look at the screen at all. The app turn on automatically when you moving faster than 10 mph.
You can also set an auto-responder for incoming text messages. This app integrate Google Voice functionality it means you can send texts via Google Voice. From settings you can activate this feature by typing Google Voice username and password.
Compose Texts by Voice in Android just like Siri
by
Raza Rahil Hussain